The greatest assembly of drum talent… on the world's largest stage.
Join! Subscription starts on the 1st of January 2017
The International ArtsGames Drumming Federation (IADF) is set up by the International ArtsGames Committee (IAC) to bring about a conglomeration of various percussive instruments and their players from across the cultural clusters of the world to participate in the International ArtsGames. Headquartered in Lagos, Nigeria, the Federation is working with ten Regional Agencies representing the various cultural clusters to select drummers through an online audition for participation at the live-audition culminating in the biennial global ArtsGames which is bided for by cities around the world, with the maiden edition holding in Montreal, Canada in 2018. The IADF is headed by an Executive Director.
---
featured video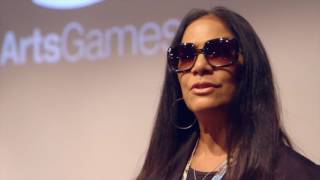 Sheila E Discusses The ArtsGames